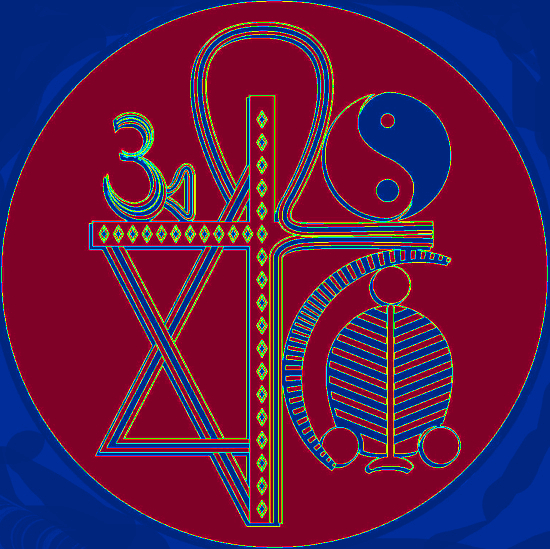 1:33 am
Scene: [A rabbi and a priest walk into a bar. The rabbi says:]
Rabbi: Where is everybody, are we the first ones here?
Priest: Must be. Good, I wanted to talk with you alone. You and I need to take control of this thing before it bloats to an inmanagable size.
Rabbi: Yes. Our revolution must come on the due instalments plan, if we expect to pull this thing off at all.
Priest: [Turning away from the others who probably and speaks nearer to, so as the others in case they.]  Shush for Christ sake.
The Rabbi: Am I not right?
The Priest: Yes, but this place is all eyes. I don't want to indulge in any, orthodox as you are.
Rabbi: Right. Of course. Listen. We want to homogenize all faiths yes, but some faiths are, you understand. I mean, all faiths are equal.
Priest: But some faiths are more equal than others.
Rabbi: Indeed. So your plan to raise money, I don't see it.  How do your people do it? It seems you raise your money on false pretenses, fork it over and you'll go to heaven. What heaven? Show me heaven.
Priest: The abstract future reward is always more powerful than immediate gain or punishment. Don't you know that yourself? Heaven, its glories, its boundless bountiful plenitude, the sheer everythingness of the whole concept can take any size, it can stretch to any or no limit, it can fill every space, it can
Rabbi:  Save it for your congregation, father, you can be all their daddies but not mine. Try selling buy now receive later to people who concern themselves with life here and now. I walk in with future reward and say pay money for it, I might as well sell crosses. Mine won't be the only ones, prepare yourself, and what about the Muslims?
Priest: That's where self sacrifice for eternal reward will pay off.
Rabbi: Yes, but their temporality, so unpredictable. So branching and forking.  Touch it and it folds up on itself, how do we manage that? Call something a crusade and they feel it like it happened yesterday. And so it did happen yesterday. Bring up any event of any kind and bam, it's now. We're in it now. We'll need a work around.  I'm assuming we'll want everyone to go linear?
Priest: Makes sense to me. The Hindus are persuadable, but the Buddhists, the Taoists especially.  They'll make trouble, and that's not trouble we want.
Rabbi: No.
Priest: No.  To keep linear time we'll have to speak of other things. Distract them with other issues. Look, we'll have to say: it's hard to lay down any hard and fast rules as to right and wrong but room for improvement all round there certainly is. We pose to them that we all resent violence or intolerance.
Rabbi: Yes. It never reaches anything; It never stops anything.
Priest: Never. It's a patent absurdity on the face of it to hate people because they live round the corner and speak another vernacular.  No. We must be practical.  We must imbue ourselves with the proper spirit.  It will be the only way to create our New Bloomusalem.  By the way, do you like the symbol I came up with?
Rabbi: It's a little busy. The Hindus might like it. It's a good job you didn't add a bleeding saint to it, or we'd never convince the Muslims to get on board.